KF studying: Hydra Facial® vs. Aqua Peeling®: Which Treatment Is Right for You?
Jesse | December 4th, 2022
At Kosmetik Friedrichstrasse, we specialize in providing customized skincare services that are tailored to your individual needs. During your initial consultation, our trained professionals will carefully evaluate your skin to determine which treatment is best for you.
When it comes to deep cleansing and skin tone and texture improvement, two popular, non-invasive treatments are Hydra Facial® and Aqua Peeling. It can be difficult to decide which one is best for you— read on to learn the differences between Hydra Facial® and Aqua Peeling.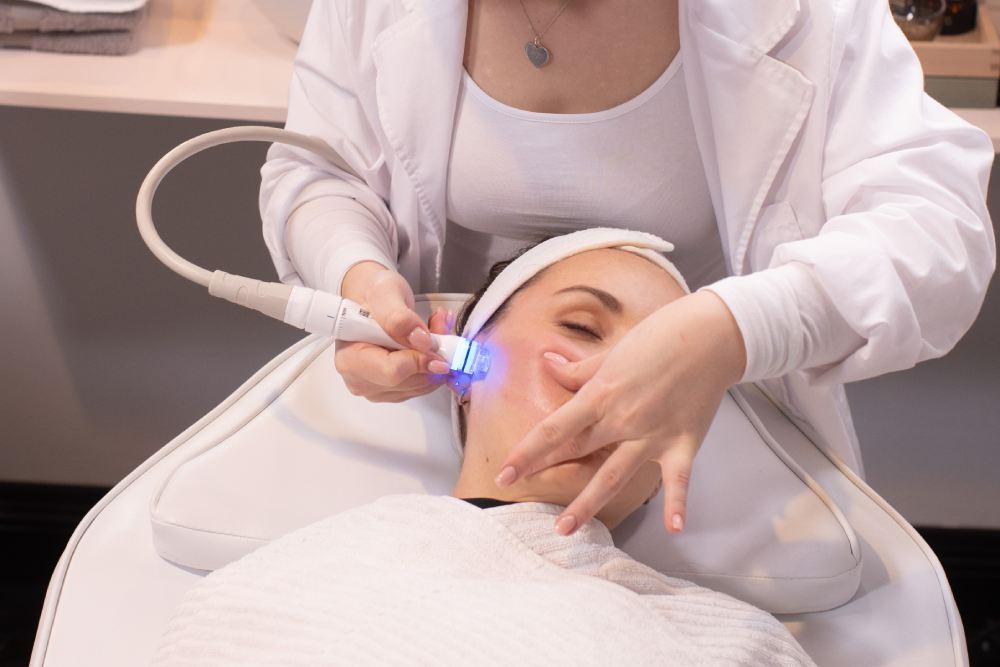 Hydra Facial® is a multi-step treatment that includes exfoliation to break down dead skin cells, extraction of whiteheads and blackheads, and infusion of serums and oils to nourish the skin. It uses a sophisticated device that delivers a combination of cleansing water and serums, creating a vacuum effect to remove debris from the skin's pores. After the facial, you may notice an immediate improvement in your skin's appearance, including smaller pores and smoother, brighter-looking skin.
Aqua Peeling is a two-step cleansing procedure that uses a solution of ingredients to exfoliate dead skin cells and stimulate collagen production. During the first step, a special solution is applied to your face and gently massaged into your skin. The massage helps to loosen and remove dead skin cells, while simultaneously hydrating the skin. During the second step, an additional solution is applied to the skin and activated, lifting and removing the impurities that were loosened during the massage.
So which is the better choice, Hydra Facial® or Aqua Peeling? Both treatments offer many benefits, but the answer to which is better depends on your individual needs. In general, Aqua Peeling is a great choice for those looking for a deep cleanse and improved skin tone and texture. Compared to Hydra Facial®, Aqua Peeling can be done more often, typically every 4-8 weeks, making it a better long-term treatment choice. What's more, it can be combined with other treatments for a truly customized experience.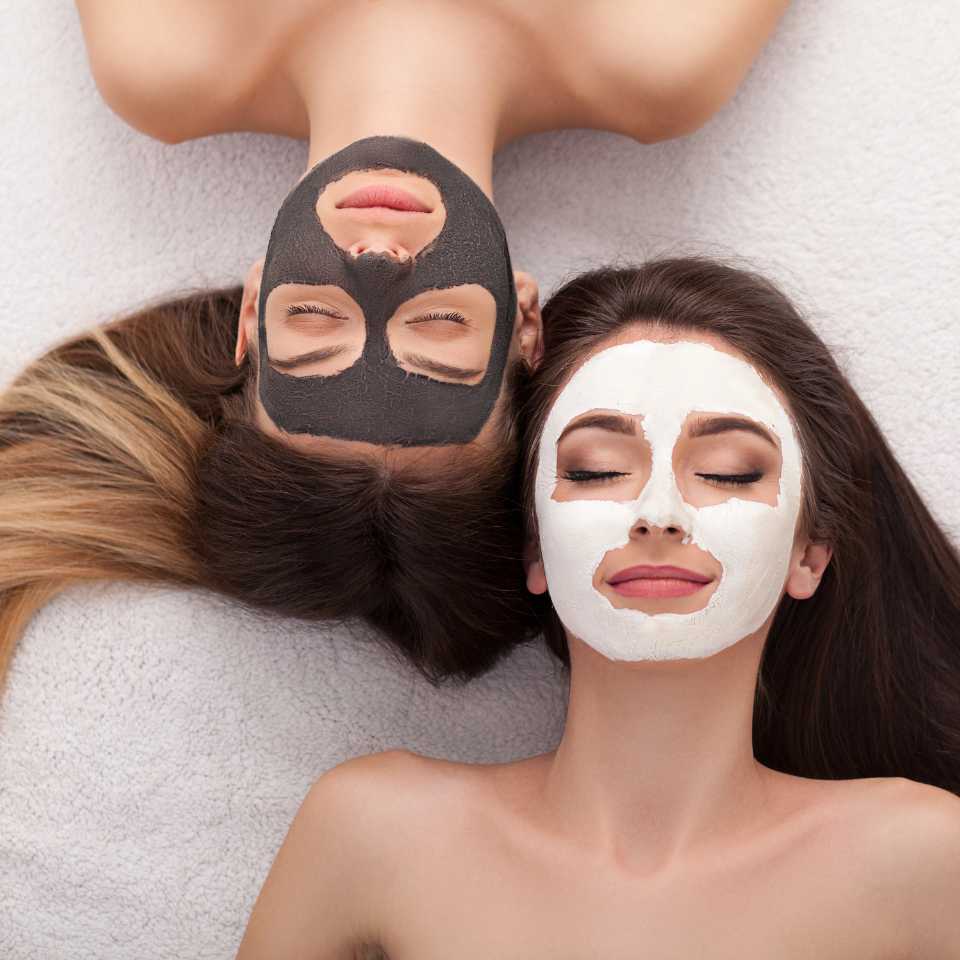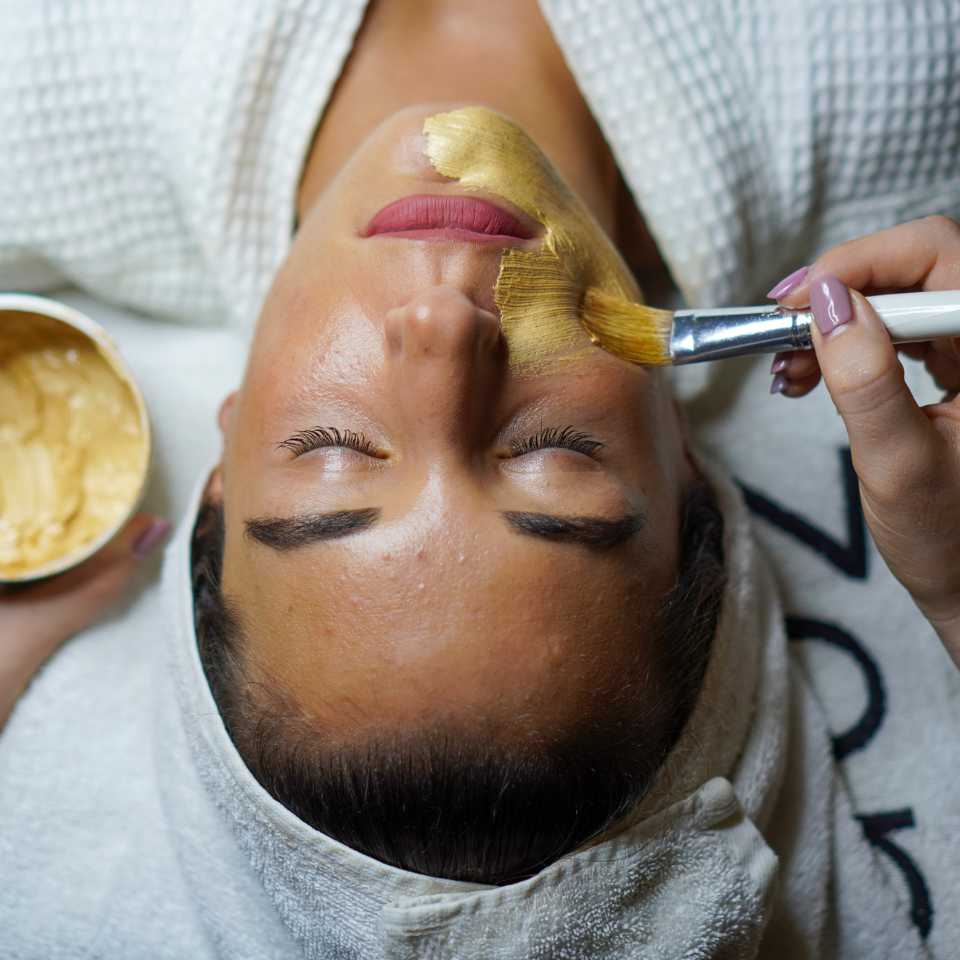 Our Lifting Active treatment is specifically designed to tighten the skin and reduce the visible signs of aging. This treatment combines powerful active ingredients and advanced technologies such as mesotherapy and high-intensity radio frequency to plump and firm the skin while treating wrinkles and fine lines.
Our Brightening Active treatment is ideal for those looking to boost their complexion's radiance and reduce existing pigmentation. This treatment uses a combination of illuminating ingredients and oxygen microdermabrasion to restore the skin's natural glowing and even out the skin's tone.
Finally, our Purifying Active treatment is designed to deeply cleanse your skin and remove impurities, excess sebum, and dead skin cells. This treatment combines Cold Plasma and it is a great choice for those who have congested skin or skin breakouts and want to see immediate and lasting results.
At Kosmetik Friedrichstrasse, our experienced professionals are here to help you find the best solution for your individual needs. We specialize in providing quality, results-driven services, and our experienced staff will help you achieve your skincare goals. Contact us today to learn more about our Aqua Peeling treatments and to schedule a consultation.